Elegant, traditional, and naturally beautiful
HARDWOOD
Hardwood is an eternally desirable flooring that offers style and substance. Learn more about the benefits of hardwood and our selection today!
SHOP HARDWOOD
Hardwood flooring
In Fishers, IN
Who can resist the exquisite beauty of natural hardwood? We certainly can't! The rich, inviting tones and knots of wood add a warm yet elegant element to any space. Hardwood flooring is ideal for anyone who is looking to add aesthetic value to their home and property investment. Custom Floors offers a wide range of high quality hardwood flooring in various colors and species that are guaranteed to last for decades to come.
Why Choose
Hardwood Flooring?
When it comes to hardwood, there are many features and benefits. Hardwood flooring leaves a lasting impression while making smaller spaces look bigger. They also add natural beauty. And, since they are available in many different species and textures, it is easy to customize your home. Hardwood is even simple to maintain, thanks to today's innovative stain-resistant technologies.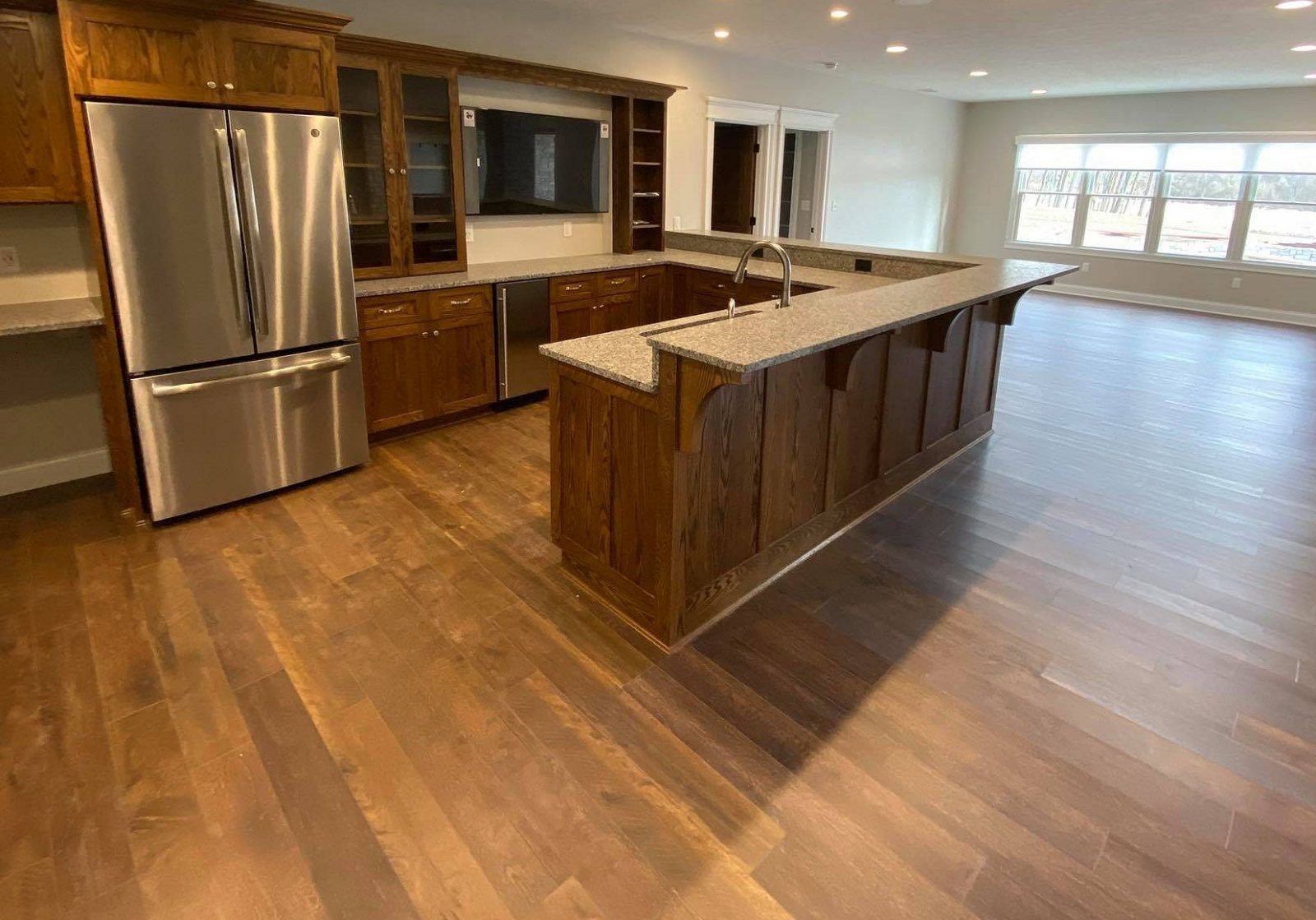 Need
Hardwood Inspiration?
View our inspiration gallery! See the latest trends, styles, and more before browsing our large selection of hardwood from top brands. 
VIEW GALLERY